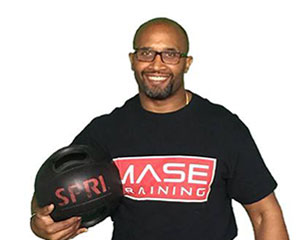 EDDIE MASON
Founder, CEO
Eddie Mason is a former 8 year NFL LEGEND who was drafted by the NY Jets in 1995 and played for Jacksonville Jaguars and Redskins respectively, and retired in 2003.  Upon retirement God gave him the vision of MASE Training, and immediately to develop training programs and workouts for numerous clients that were adults and student athletes.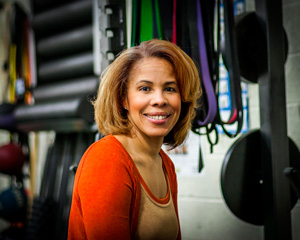 SONYA MASON
CFO
Sonya Mason is a business owner, entrepreneur, wife, mother, ED of their family's foundation and most recently, Board Certified Life Coach.  For the past 15 years along side her husband Eddie Mason, she has managed their Sports Performance Fitness & Wellness company, developing her management skills as well as designing and implementing programs.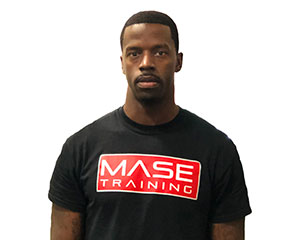 Josh Morgan
Trainer
Born June 20, 1985 is an American football wide receiver for the National Football League (NFL). He was drafted by the San Francisco 49ers in the sixth round of the 2008 NFL Draft.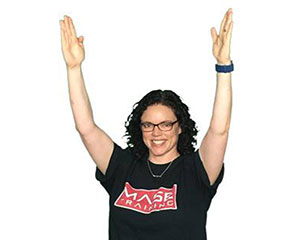 Laura Lyndon
Pilates Instructor
As a kid in New Jersey, I grew up playing any and every sport I could find.  Sports, fitness, athletics and health have been a part of my life from just about the beginning.  When I left New Jersey for college in Virginia, I took that love, put it to work, and received my degree in Health and Fitness Management from Marymount University in 1999.  I continued to play soccer and lacrosse through college, while developing my love and knowledge of anatomy, physiology and kinesiology.  After college, I worked in a physical therapy office and then as the Director of Personal Training for Gold's Gym, putting into practice all I learned.  During my time as a personal trainer, I found Pilates.  This was an exercise discipline that seemed to fill my soul, while fixing my body.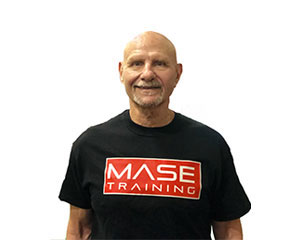 Jack Naugle
Coach
Coach Jack Naugle coached at Dickinson College after a distinguished career of coaching extensively throughout the central Pennslyvania area.  As a former gridiron standout at East Stroudsburg State, Naugle has demonstrated his coaching skills on both the high school and collegiate levels.  Coach Naugle has a reputation of being able to make key decisions in crisis game-time moments.  He is considered to be a leader of men!  He currently lives in Northern Va, is married to his wife Helen of 48 years and has two children and four grandchildren.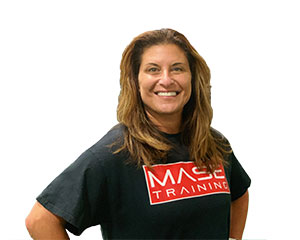 Debbie Donnelly
Business Administrator
Debbie Donnelly grew up in Maryland and later graduated from the University of Maryland. She currently lives in Loudoun County,  VA with her 18 year old twin boys. Debbie spent many years volunteering in her kids schools and is still very involved in her community. She is one of the co-founding members of the Kids Now Network (KNN), group that focuses on the underserved children in Loudoun County schools. Early in her career Debbie worked as an IT recruiter and then later she started a small company called Loudoun Concierge- an errand running service that focused on the retirement communities in Loudoun County.
When Debbie has free time she loves to spend it with her boys, her dog Grotto and extended family.  She loves a great day at the beach.